Metro 4
Santa Barbara, California
Location Information
618 State Street
Santa Barbara, CA 93101
(877) 789-6684
metrofour@metrotheatres.com
Theatre AmenitiesStadium Seating
All Digital Projection & Sound
Listening Devices
Handicap Access
★ = Subject to Restrictions as a No Pass Special Engagement
PricingFri-Sun, Holidays & AdvanceAdult: $10.25
Matinee (before 6pm): $7.75
Child (2-12): $7.25
Senior (60+): $7.25
Mon, Wed, ThuAdult: $9.75
Matinee (before 6pm): $7.75
Child (2-12): $7.25
Senior (60+): $7.25
Bargain TuesdaysAdult: $7.50
Matinee (before 6pm): $6.00
Child (2-12): $6.00
Senior (60+): $6.00
$2.50 Surcharge for 3D
Some Films May Be Excluded From Bargain Tuesday or Discount Pricing.
Alternative Content or Special Showings pricing may not be reflected in above pricing
Showtimes for Wednesday, October 1st, 2014

Click times to purchase tickets • All Shows PM unless otherwise noted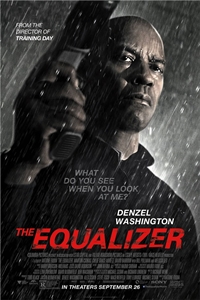 ★
The Equalizer
R
Chloe Grace Moretz, Denzel Washington
2 hr. 11 min.